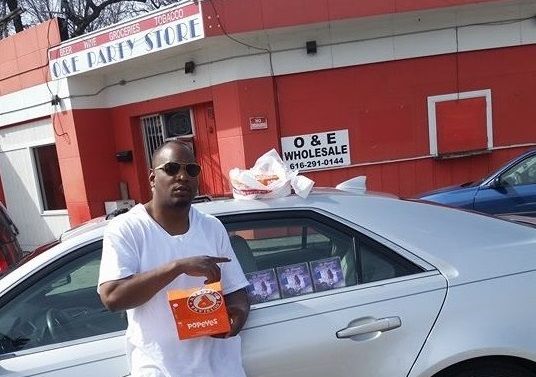 All hands on deck, Fly Donnie has committed to a collaboration with Heavygame.biz to do a special project for the city!
Marking Fly Donnie's second collaboration with Heavygame.biz, there is history with Fly Donnie and the Heavygame.biz family. The Game Spitter appeared on Poppy Khan's first solo release "Can You Hear Me" featuring Danky Ducksta and West Point native C. Carter. It was only a matter of time before they would put another collaboration project together.
The founder Oakdale Boonce told Game Report that his sons wanted to do a project for their city. "Poppy Khan and Danky Ducksta ask me to reach out to Fly Donnie again to be a part of this new project dedicated to the city.The last time they did a project with Fly Donnie was at Patchwerk Studios here in Atlanta back in 2015 or 16. I reached out to Donnie and he flew into Atlanta the next day. I was born and raised in the same neighborhood as Fly Donnie and I've always been a fan of his music and my sons are too. I don't have a crystal ball, but I believe this project is a classic for Grand Rapids, MI already and it will give other cities a glimpse of the hometown. I don't really involve myself in the music much these days, but I want to be a part of this project. Even if it's just a cameo in the video." he said while laughing. "No but serious. There is also another Grand Rapids native that will appear on this project and man I can't wait for it all to come to life. I believe my sons are now searching for a male vocalist from Grand Rapids to complete to the project."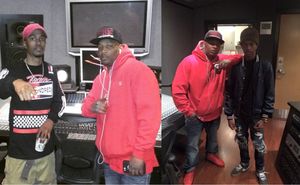 Danky Ducksta, Poppy Khan and Fly Donnie at Patchwerk Studios for their first collaboration.